We provide you with a free analysis of your project/design(s), we give tips and advices based on our technical experience and we calculate our best offer in terms of manufacturing and pricing. Each analysis is tailored on the specific needs of each customer.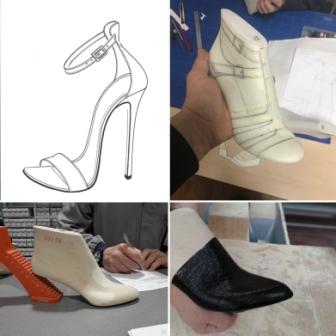 DESIGN & PATTERN MAKING / LAST DEVELOPMENT
Our organization supports you in each step of the development of your design, we can both create professional sketches that bring into reality your ideas or directly start the prototyping process if you have ready tech packs.
Our technicians work to offer you the best solution for each design that meets fashion, comfort, premium quality, sustainability and target price needs.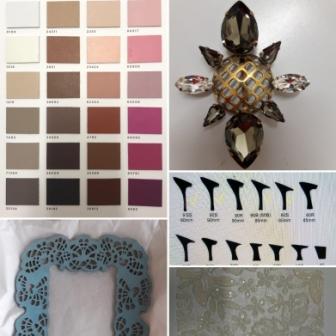 MATERIALS, ACCESSORIES AND EMBELLISHMENTS SOURCING
Leathers and fabrics are sourced among a wide range of Italian tanneries and textile manufacturers. We are also implementing a net of vegan raw materials suppliers.
Thanks to the cooperation with expert craftsmen and workshops, we also develop customized metal accessories, laser-cutting programs, embroideries and crystals placements.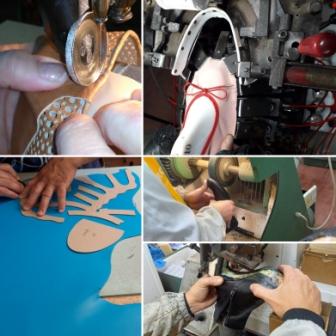 The core of our company is the experience in the manufacture, we offer a complete range of processes that are handled by qualified people; we are capable to produce flats, sneakers and high heel shoes.
The shoe making starts with the cutting process, we usually do hand cutting for samples while we sometime industrialize (machine cutting) this process for production.
Then, the cut leathers go to the stitching process where they are skived and sewed (both hand and machine) to obtain the uppers.
The subsequent steps are the lasting and finishing processes, where all components are assembled to obtain the final shoes.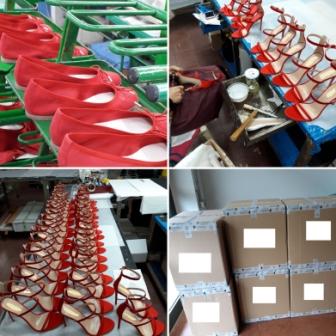 QUALITY CONTROL, PACKAGING AND SHIPMENT
A final and accurate quality inspection is performed before the packaging process, only the products that meet all the features of quality and customization required by the Client are ready for the shipment.
We offer a service of sourcing and development of customized packaging (shoeboxes, dust bags, hangtags, etc) and we assist our customers in the worldwide shipments/Customs clearance processes since we cooperate with established couriers and freight forwarders.
During all these steps, we are constanlty in touch with the Client (we have an office dedicated to foreign customers and we are always available for messages and calls in English language) and we provide with updates, pictures and short videos of the developments.
We also guarantee the privacy of each of our Clients, ensuring that we won't share its designs and confidential informations. We usually sign "mutual non-disclosure agreements" where all the terms of the cooperation are settled.
As our roots sit in the field of small handcraft companies and we perfectly understand how difficult is to initiate a new brand in the footwear industry, we also offer our cooperation and services to start-up, new-co and designers who are at the initial stage of their projects and we try to accomodate each kind of needs in terms of competitive prices, quick turn-around and low MOQ.
For the same purpose, we often refund the main samples expenses when we receive the production orders so that, at the end, the Client has got FREE SAMPLES and has paid a fair amount for production.